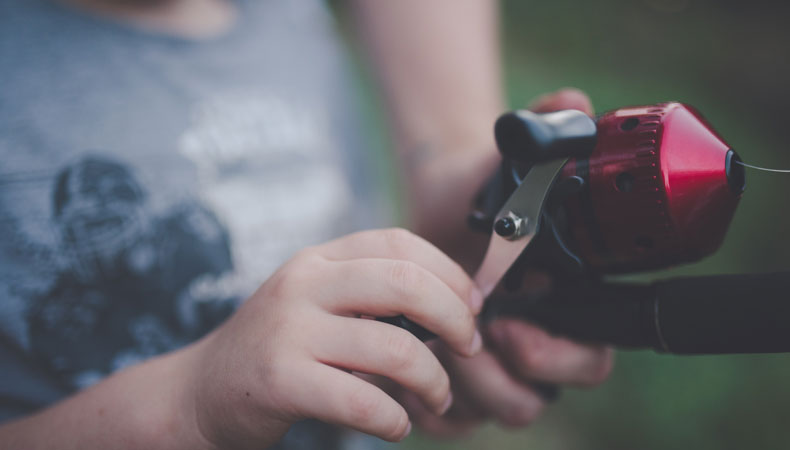 July 26, 2013 Cedar Creek Lake Fishing Report - Crappie, White Bass, Hybrid Striper & Catfish
It's been a couple weeks too long since I've given a report, so here it goes. We're finding all of our crappie on brush piles and timber, and shying away from docks and bridges. I have no doubt that there are a few fish on docks and bridges, but they just don't seem to be there in large numbers. Also, to help narrow down the search, most of our fish are coming off main lake structure. By that I mean we're staying out of the major creek arms like Caney, Clear, Lynn, etc.

Our brush pile fish are being caught in 10-20ft of water, depending on the time of day. We have been finding them shallower in the morning, as the the clock approaches noon, we're finding our fish in 16-20ft. For brush pile fish, I'm having the best success by dropping my jig to the bottom, holding it level with the top of the structure for 30-45 seconds as still as I possibly can, then slowly lowering it back to the bottom. Once I touch bottom, I slowly pick it right pack up, and repeat the process.

For the fish on timber, they've been suspended in 8-12ft of water, and are being caught by either pitching past the tree, or slowly moving a jig or minnow up and down directly beside the tree. There is no such thing as moving too slow right now. Fish either a 1/16th or a 1/32nd oz jig head, and move at a pace that you can maintain constant tension in your line.

The key I feel to catching fish right now is to move SLOW. At most I'm using a 1/16th oz jig, tipped with either a minnow or a jig. I like a White Hot or High Noon Thump Buddy from www.lightsouttackle.com, or a Texas Toast Slab Bandit from www.crazyanglertackle.com. Either jig seems to be working better with a chartreuse crappie nibble. Right now the fish are not thumping the bait, they are chewing on it.

Chris and I also did a little night fishing earlier this week, with some success on our favorite brush piles. We fished with live minnows rigged on a thin wire red hook, about a foot below an 1/8th oz split shot.

Mixed bag trips are the name of the game right now, with 10-20 crappie being expected, in addition to a limit of white bass and several catfish.