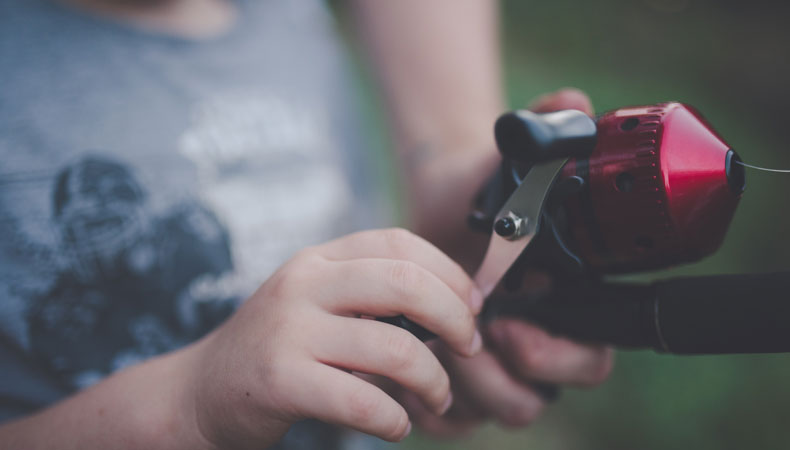 September 13, 2013 Cedar Creek Lake Fishing Report Crappie, White Bass, Hybrid Striper & Catfish
Evenin' Everybody!
Just thought I'd check in and give everyone the report of what's been going on here in Fun Barrel City. Hopefully everyone has got to lay the law down on a few dove in the last week, and is getting geared up for a couple months of good crappie fishing. Yesterday afternoon got me excited, and here's why:
We started off fishing at 1pm. I asked them if the mornings haven't been hot enough lately, to which they replied "Us old guys like to sleep in, that's something you youngsters wouldn't understand." Smiling, and sweating, we hit the water and drove towards the dam. Our first spot was in fourteen foot of water, and yielded one fish, which came off a jig.
Our next spot was in ten foot of water, in the mid lake area. We dropped down and immediately started catching fish, on both jigs and minnows. We would drop down to the bottom, come up two reels, and hold it as still as possible for thirty seconds. If no bite was felt in thirty seconds, we would drop it back down to the bottom, and repeat the process. The exciting part about what happened at this spot was that the jig was outdoing the minnow. Not by much, but to catch any fish at all on a jig has been unheard here lately. So I'm pumped!
The next spot, a piece of submerged standing timber also in the mid lake area, was were we made our mark on the population. It took about five minutes to get them going, but once we did, it was on. They didn't want it still, or jigged vertically. They wanted it pitched from east to west, falling back towards the tree, about 8-10ft down. I was glad to see them finally turn on at the tree. When I drove by and side scanned the spot, it looked like a dandelion, so I was bound and determined to catch a few, and boy did we. I think we pulled 16 of the total 27 off this spot.
We were using six pound high vis mono, with 1/16th oz jig heads, that had a number four red sickle hook on them. For the guys using the minnows, we just hooked them straight on the jig head. The jig of choice was the Live Wire Thump Buddy from www.lightsouttackle.com.
27 keepers, two of which were over 14", plus a couple dozen sandbass just to make sure we remembered how. Thanks for the good day on the water, Mr Climer and gang.
[image]http://clevermuttportal.com/_bcf_media/09-11-13%20climer.jpg[/image]